Technology Upgrades

In order to maintain the best possible call quality as our network grows we have installed and commissioned a second carrier class telephone switch.

Preferred Language

As a result we are now able to route toll-free calls based on the originating caller ID number.
For example, if a toll-free call originates from an Ontario DID, the call will be routed to the appropriate toll-free number in Toronto. If a toll-free call originates from a Montreal DID, we will route the toll-free call to Montreal.
No more confusion! Your customers will now hear the appropriate language option for their region.

Info-Sante

The new telephone switch also allows us to connect calls to Info-Sante: 811. This service is available for customers in the province of Quebec (originating from a Quebec DID).

New Ste-Therese/Blainville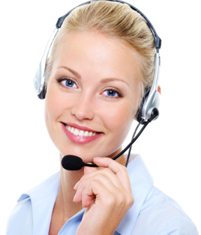 Customers can now order DIDs from Ste-Therese/Blainville and/or transfer phone numbers from Ste-Therese/Blainville with Unlimitel, effective immediately.
Additionally, all calls made to St-Jerome, Quebec are now ON-NET local calls.